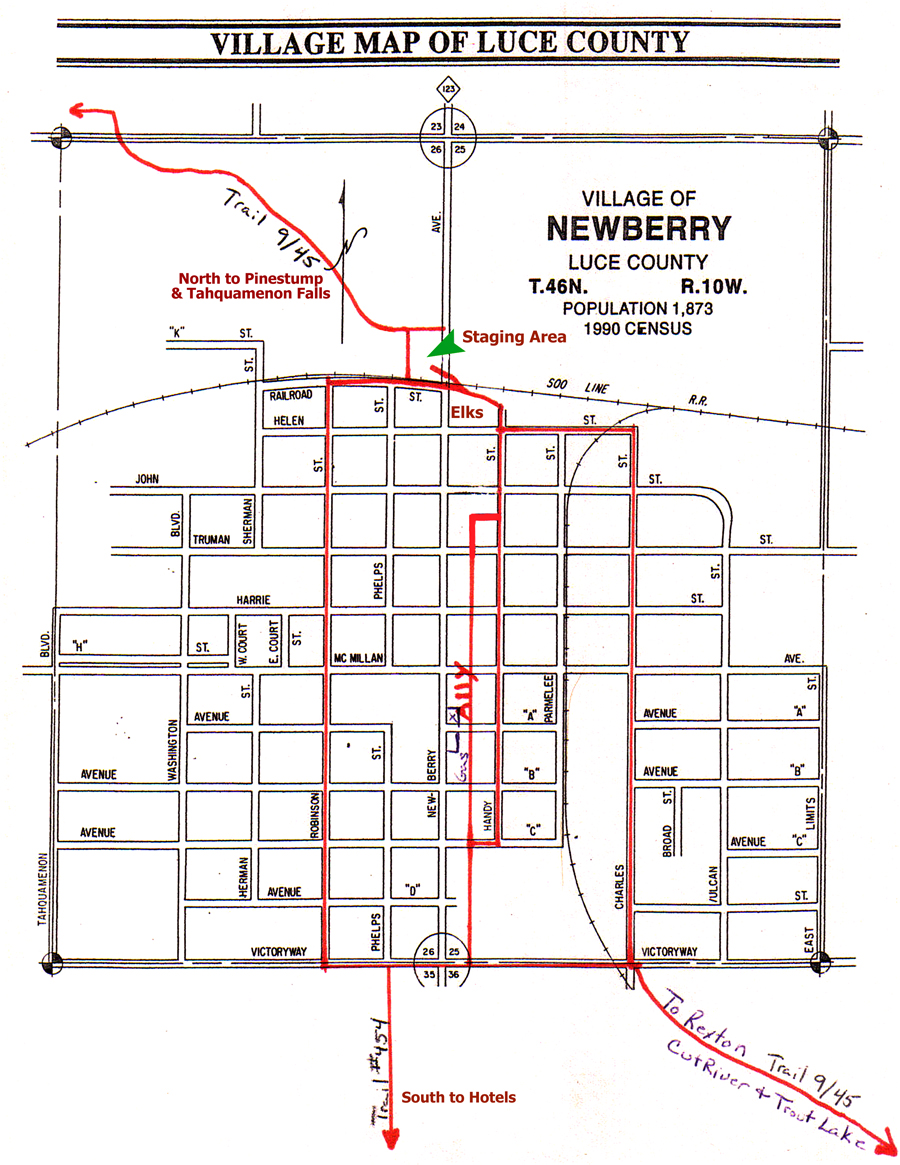 Tahquamenon Area Snowmobile Association (TASA)
Upper Peninsula Snowmobiling

THIS RE-ROUTE WAS DESIGNED AND PUT IN PLACE BY THE NEWBERRY VILLAGE GOVERNMENT. CURRENTLY, THEY ARE USING GREEN TRIANGLES FOR SIGNAGE.

To print this map, please utilize the link below:
♦ Village of Newberry Snowmobile Trail Route PDF (8.9 MB)

When TASA was formed in 1987, TASA was responsible for approximately 40 miles (one way) of trails. Today, TASA is responsible for approximately 128 miles (one way) of trails.

TASA trail system was voted #5 for the snowmobiling destination in America's Top 10. Our trail system ranked # 1 in Lake Superior magazine.