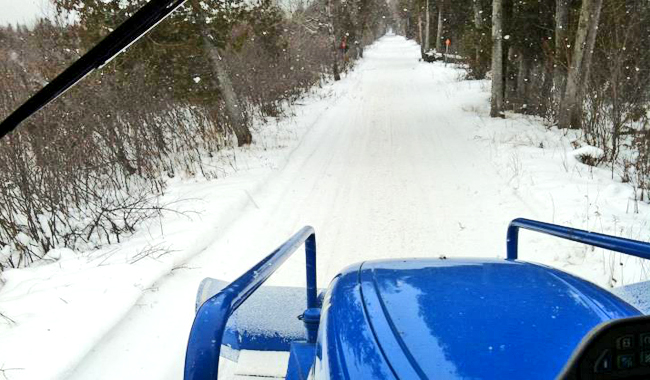 Tahquamenon Area Snowmobile Association (TASA)
Upper Peninsula Snowmobiling

About Us
The Tahquamenon Area Snowmobile Association—TASA is a non profit organization that was organized for the purpose of promoting and advancing the general welfare and safety of snowmobiling. TASA also is here to serve the interest of snowmobile owners, to defend such owners against discriminatory legislation and burdensome taxation, to develop a fraternal spirit among all snowmobile and other winter sport enthusiasts, to provide a medium for the exchange of snowmobiling information, to lease or own property for public and association uses and to perform all desirable and lawful functions for the successful operation of the association and in the general public interest.

Our Accomplishments
TASA is not a "social club" but rather an association who's main purpose is to better the sport of snowmobiling. TASA has accomplished its tasks through countless VOLUNTEER hours of brushing, repairing, signing and grooming the trails; construction of the building to house equipment (and we are in the process of getting plans drawn for an addition); maintaining the equipment in proper working order, acquisition of necessary tools to maintain and repair the equipment, processing numerous reports for the DNR, and parking access at the Newberry trailhead, the 3 Mile Staging area and the staging area at junction of CR 407 & CR 416.

When TASA was formed in 1987, TASA was responsible for approximately 40 miles (one way) of trails. Today, TASA is responsible for approximately 128 miles (one way) of trails.

TASA trail system was voted #5 for the snowmobiling destination in America's Top 10. Our trail system ranked # 1 in Lake Superior magazine.